MSU Launches Year of Global Africa
On November 4, 2017 Michigan State University launched the Year of Global Africa. This 18-month celebration highlights MSU's rich history of connection with our many partners across Africa and throughout the African Diaspora. Visit Year of Global Africa website at http://globalafrica.isp.msu.edu

---
The thematic year began with an African cultural performance in Spartan Stadium, featuring African guest artists, the Spartan Marching Band, and MSU African international student dancers.
Throughout the Year of Global Africa, MSU colleges, departments, programs and organizations are all invited to work closely with the Year of Africa team to create activities and programs connected to our three core themes: Global Africa, Unity in Diversity, and Partnership.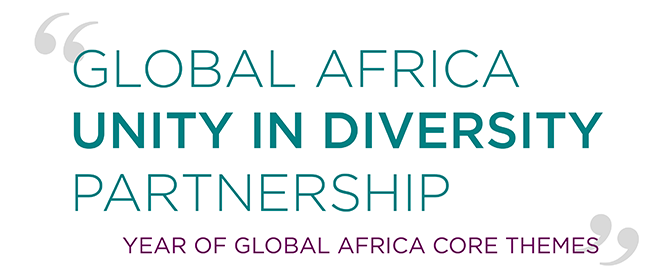 These themes honor the many rich traditions of the continent while shining a light on Africa's Bright future.
---
Celebrating Africa: Halftime Show
During the MSU vs Maryland football game on November 18, the Spartan Marching Band performed a special halftime show that celebrated the great diversity of Africa and MSU's long history of collaboration with African partners.
---
Year of Global Africa Events
See the Year of Global Africa calendar for the year's upcoming events here. For more information, or to get involved, email africa(at)msu.edu.