Dr. Jamie Monson, Chair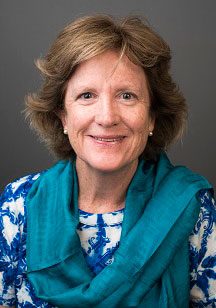 Jamie Monson is the director of African Studies at Michigan State University, where she is also a professor of History. Professor Monson received her MA in African Area Studies and her PhD in African History from the University of California, Los Angeles. Her current research focuses on Chinese development assistance to Africa. She is a specialist on the TAZARA railway, a development project built in Tanzania and Zambia with Chinese development cooperation in the 1970s. Her book, Africa's Freedom Railway: How a Chinese Development Project Changed Lives and Livelihoods in Tanzania (Indiana, 2009) has been widely acclaimed and has been recently published in Chinese (2015). Her documentary film TAZARA Stories (2021) tells the story of railway work through oral history interviews with retired workers in Tanzania, Zambia and China. Prof. Monson's new research projects concern women's delegations from East Africa to China, technology transfer and civil diplomacy in China-Africa engagement. She also has a strong background in African agricultural and environmental history, an interest she developed originally as a Peace Corps Volunteer in Kenya.
Solange Guo Chatelard, Secretary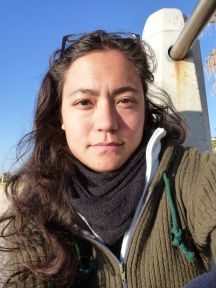 Solange Guo Chatelard is a research associate at the Université Libre de Bruxelles (ULB) in Belgium. She studied at the London School of Economics and Sciences Po Paris in France. Her research centers on the link between China's domestic reforms and its international implications, with a focus on foreign policy and migration. Since 2008, she has focused on China's new global engagements with Africa based on an extended case study of Zambia in Southern Africa. She has conducted long term ethnographic field work in China, Zambia, as well as other African states. Solange has also produced two film documentaries about China's growing presence in Africa, When China Met Africa (2011) co-produced by BBC and ARTE and winner of the 2010 Margaret Mead Film Award in New York; and the investigative film documentary King Cobra and the Dragon (2012) for Al Jazeera. Committed to public outreach beyond academia, Solange works extensively with global media outlets such as the BBC, France 24, CNN, Al Jazeera, ARTE, and National Geographic, providing insight and analysis through interviews, debates, articles and film documentaries about China's growing global impact.
Dr. Lina Benabdallah, Treasurer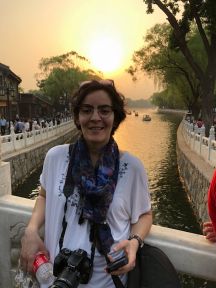 Lina Benabdallah is an assistant professor of Politics and International Affairs at Wake Forest University. She is the author of Shaping the Future of Power: Knowledge Production and Network-Building in China-Africa Relations. Her research has appeared in several academic journals including International Studies Quarterly, the Journal of International Relations and Development, Third World Quarterly, African Studies Quarterly, and Project on Middle East Political Science, as well as in public facing outlets such as The Washington Post's Monkey Cage and Foreign Policy. Dr. Benabdallah is also a Johns Hopkins China Africa Research Initiative research associate and a contributing editor for Africa Is a Country. She earned a Ph.D. in political science from the University of Florida in 2017 and has conducted fieldwork in Beijing, Jinhua, Addis Ababa, Nairobi, and Bamako. 
Dr. Liu Haifang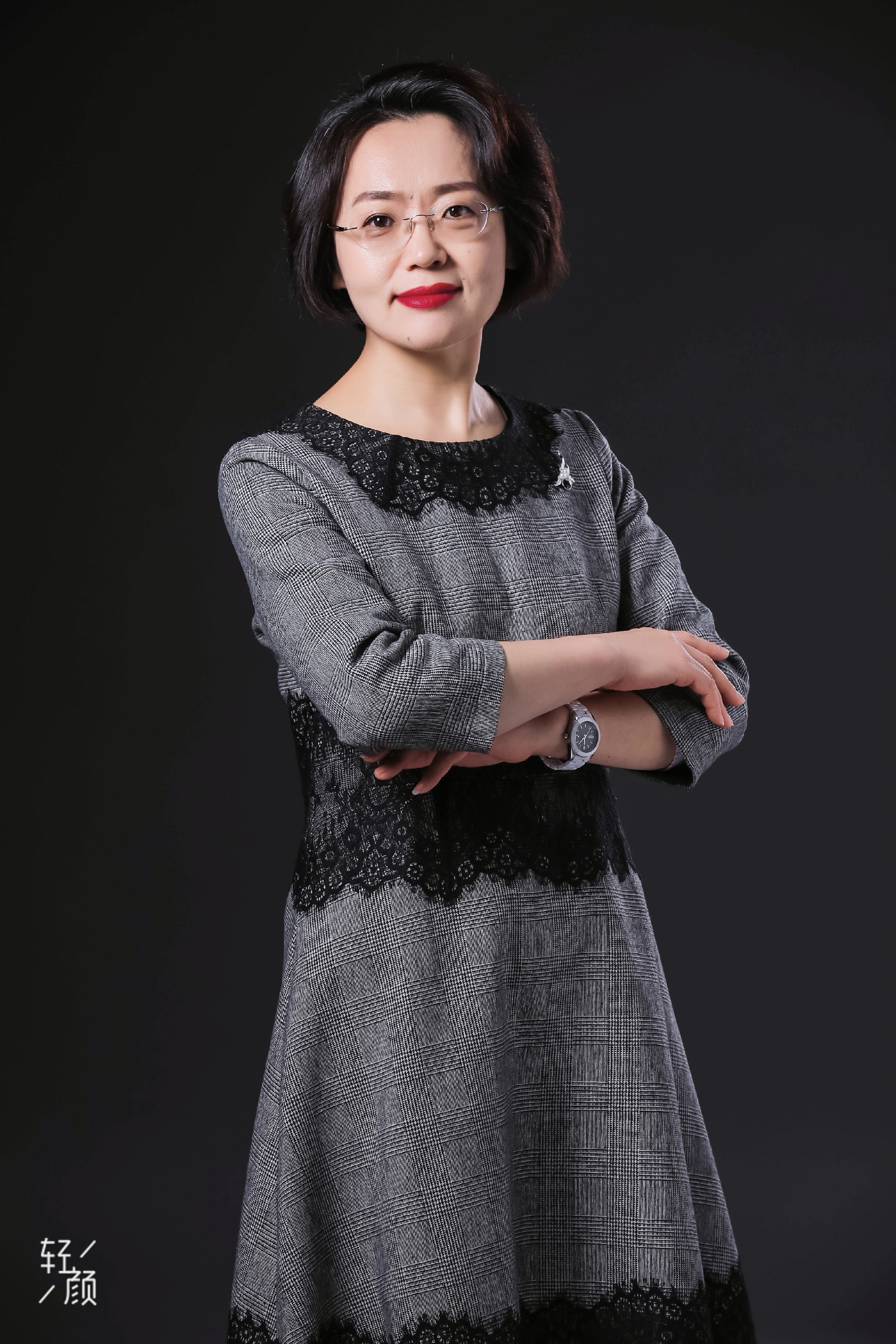 Liu Haifang is an associate professor in the School of International Studies, Peking University. She serves as director of the Centre for African Studies, Peking University, and the vice president of the Chinese Society of African Historical Studies. She previously worked for the Institute of West Asian and African Studies (IWAAS), the Chinese Academy of Social Sciences and was a visiting scholar at the University of Oslo, the Institute of African Studies, Carleton University, Stellenbosch University (South Africa) and The Institute of Social Studies in The Hague. Dr. Liu has authored, edited and translated numerous publications in English and Mandarin, including books, such as The Transformative Development of Africa and South-South Cooperation in Agriculture Sector (both English and Chinese versions), Beijing Forum 2017: Emerging Trends in Sino-African Development Cooperation, Special Agricultural Foreign Direct Investment in Zambia (both English and Chinese versions), and General History of Africa: Angola. She has contributed chapters on aspects of China's comprehensive presence in Africa to several volumes published by Zed, Brill, Palgrave, Fahamu Publishing house and Routledge. She also has contributed to international academic journals as both a reviewer and author. Liu's current research topics include new migrants between China and Africa, Chinese company history in Africa, African perceptions of China and Chinese migrants, Chinese aid, China-African relations, African sustainable development studies and contemporary Africa international relations. She teaches courses like Comprehensive African Studies, Introduction to Africa, African Politics and International Relations, Sino-African Relations, Theories on Afro-Asian Studies, and Chinese Perspectives on Global Migration both in English and Chinese at PKU.
Dr. Obert Hodzi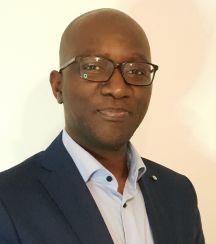 Obert Hodzi is a lecturer in Politics at the University of Liverpool, UK, with research interests in the politics of human rights and development, and non-Western emerging powers in global governance with empirical expertise in China and Africa. He is author of the book The End of a Non-Intervention Era: China in African Civil Wars (Palgrave Macmillan, 2019) and editor of Chinese in Africa: 'Chineseness' and the Complexities of Identities (Routledge, 2020). Previously, he was a postdoctoral researcher at the University of Helsinki, Finland. He has been a visiting researcher at the Institute for Peace and Security Studies, Nordic Africa Institute, Renmin University of China, and the African Studies Centre at Boston University. He also worked for international and regional organizations in Zimbabwe, Kenya and Germany on democratic governance and transitional justice projects – and is admitted as a legal practitioner in the High Court of Zimbabwe.
Dr. Tu Huynh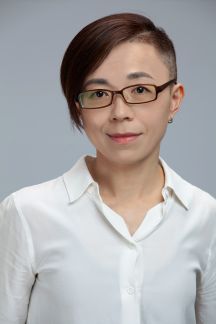 Tu Huynh is an associate professor in the School of International Studies/Academy of Overseas Chinese Studies at Jinan University in Guangzhou, China. Her research interests include studies of Chineseness, diaspora, culture and political economy, as well as the socialization of contemporary Africa-China relations. Her regional specialty is South Africa and China, and their roles in global south making. Dr. Huynh received a PhD in sociology from SUNY Binghamton and held an Andrew Mellon postdoctoral fellowship at Rhodes University (Makhanda, South Africa). She joined Jinan University in 2013, first as a postdoctoral fellow and then as acting associate professor before holding the title of associate professor. She is the recipient of two Volkswagen Foundation research grants: one for a project titled "Chinese indentured labor as 'new slavery': Historical perspectives from South Africa and China" and the other "Communication during and another COVID-19: (re)producing social inequalities and/or opportunities among African migrants in the United Arab Emirates and China." The projects are part of an international research unit affiliated with the Global South Studies Center, where she is an associated researcher. Dr. Huynh is also a co-founder of the Chinese in Africa/Africans in China Research Network.
Dr. Josh Maiyo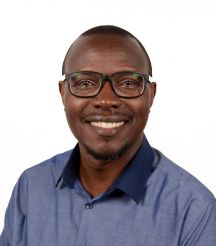 Josh Maiyo is a lecturer of Political Ecology, Environment and Development at the United States International University - Africa, in the Department of International Relations, School of Humanities and Social Sciences. His research interests lie in the intersection between the political ecology of development, human geography and land and environmental governance. He has undertaken research and published on issues of transnational land deals (land grabbing), land governance and agrarian change. Other previous research projects undertaken include studies of the political ecology of Chinese land-based investments, Chinese Agriculture Technology Development Cooperation (ATDC), and the political ecology and Chinese infrastructure projects in East Africa. Dr. Maiyo obtained his PhD in Social Sciences from the Vrije Universiteit (VU) Amsterdam (2018) and was a post-doctoral researcher at the Centre for International Conflict and Management (CICAM) at Radboud University, Nijmegen in the Netherlands (2019). Prior to that, he was a non-resident research associate at the China-Africa Research Initiative (SAIS-CARI), Johns Hopkins University School of Advanced International Studies.
Dr. ​​Rirhandu Mageza-Bartel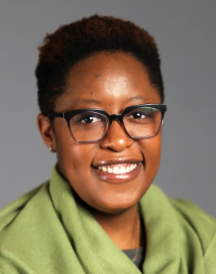 Rirhandu Mageza-Barthel is a visiting professor and holds the chair for International Gender Politics at the University of Kassel (Germany). Prior to this she was a senior researcher and lectured in the Department of Political Science, Goethe University Frankfurt. African-Chinese relations feature in her research, which centers on the normative dynamics of international relations and postcolonial politics. Among other publications, she is the author of Mobilising Transnational Gender Politics in Post-Genocide Rwanda (Routledge, 2015) and co-editor of Afrasian Transformations: Transregional Perspectives on Development Cooperation, Social Mobility, and Cultural Change (Brill, 2020).
Dr. Barry Sautman


Barry Sautman is a political scientist and lawyer at the Hong Kong University of Science and Technology. His research on China-Africa links, with fieldwork done in China and more than a dozen African countries, has focused on mining and agricultural investments, infrastructure building, localization of enterprises, and African-Chinese interactions in African workplaces and neighborhoods. He also researches China's lending and the Belt and Road Initiative, Hong Kong nativism in comparative perspective, and yellow peril ideology and the covid-19 pandemic. His articles have appeared in both social science and law journals and he serves on the boards of the Chinese in Africa/Africans in China Research Network and the journal Asian Ethnicity. Co-authored with Yan Hairong, his latest published monograph is 中国在非洲: 话语 与实踐 (China in Africa: Discourse and Practice) (北京: 中国社会科学文獻出版社).