African Alumni and Friends Network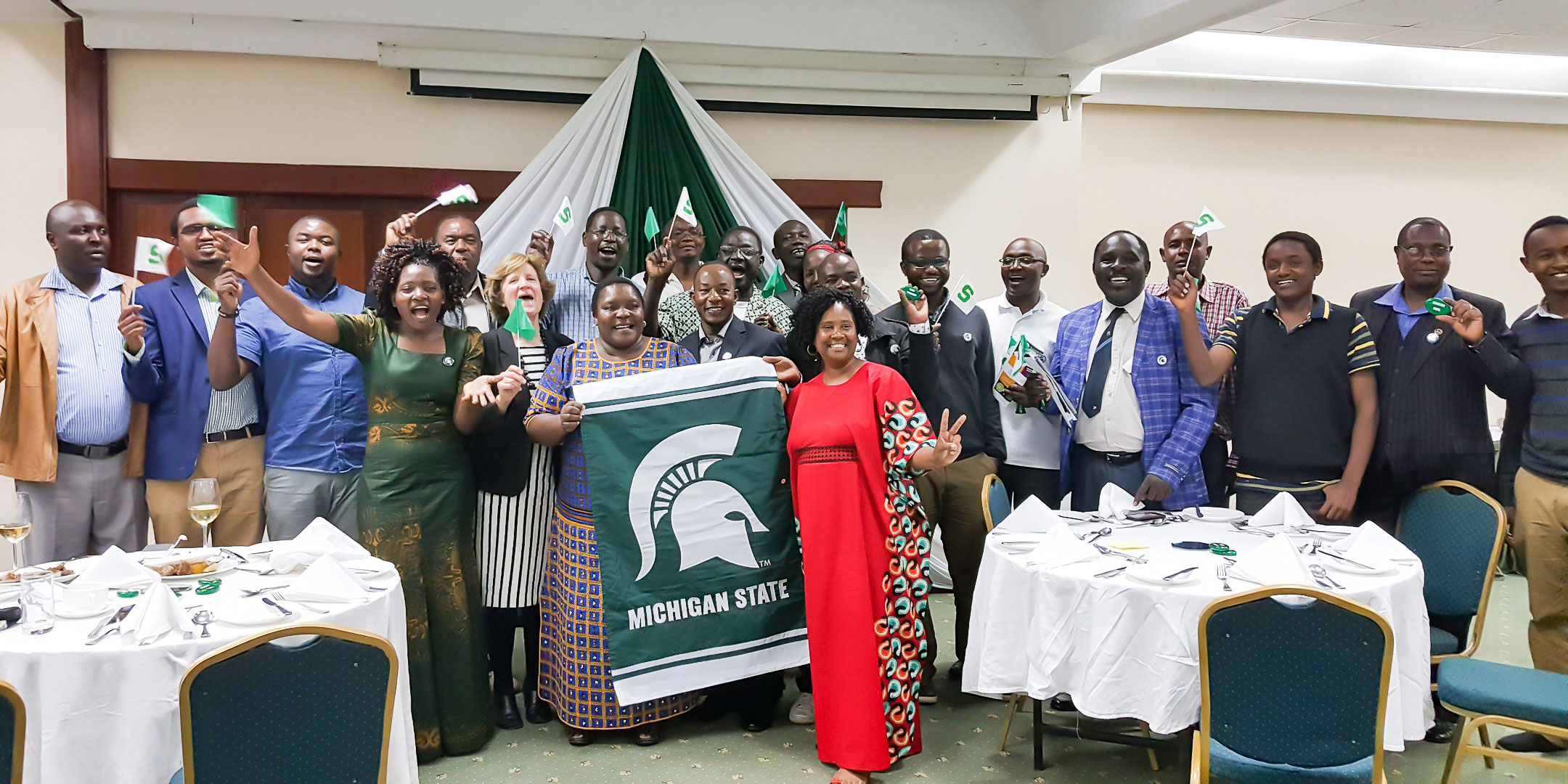 Welcome to Michigan State University's African Alumni and Friends Network!
The MSU African Studies Center welcomes African alumni and friends engaged with Africa through teaching, research, and outreach. The Spartan network in Africa is a vibrant community working together with local and global partners to create positive change through creative thinking, collaboration, and leadership. Stay connected and learn more about MSU in Africa, the African Studies Center, and the intersectional work Spartans are doing across the continent.
Be Engaged
Alumni and friends are invited to join and participate in signature programs hosted by the center including our lunchtime talk series, Eye on Africa, a forum where we proudly showcase the work and achievements of Spartans in Africa. The African Tea Time series is another signature program that nurtures learning and understanding of Africa through different contexts and the sharing of first-hand experiences. Learn more about ways to get involved.
Stay Connected
Students are enriched by the knowledge, expertise, and mentorship from alumni. These relationships foster academic excellence inside and outside of the classroom, professional development opportunities, and career advancement. Learn more about MSU Connect and begin building your Spartan network.
Update Your Contact Information
Update your contact information by submitting the form below and stay connected with the African Studies Center and Michigan State University.


---
Upcoming Events
Check back later for our upcoming events!
---

Make a Gift
Support the African Studies Center by making a gift and an immediate difference. For additional information on ways to financially support African students, research, and engagement, contact Daniel Spadafore, senior director of International Advancement.
---

Contact Us
If you are interested in becoming involved with MSU's African Alumni and Friends Network, please contact Damaris Choti, student and alumni engagement coordinator.