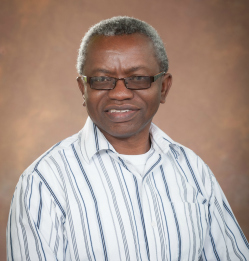 Fulbright-Hays Group Projects Abroad 
for
 Intensive Advanced Kiswahili in Arusha, Tanzania
, Summer 2016
Michigan State University Professor Deo Ngonyani led a seven- week Intensive Advanced Kiswahili program to Arusha, Tanzania. The program, offered by the Association of African Studies Programs and the African Language Teachers Association with the support of the U.S. Department of Education Fulbright-Hays Group Projects Abroad (GPA), is designed to significantly expand participant knowledge and understanding of the history, culture, society and contemporary issues in Tanzania. Eleven students received the Fulbright-Hays Group Projects Abroad (GPA) fellowship enabling their participation, including two MSU FLAS students Elexis Grimes and Crystal Nance-Panek. A copy of Ripoti za Kazi za Washiriki wa Mradi wa GPA 2016 highlighting student language proficiency may be found here.