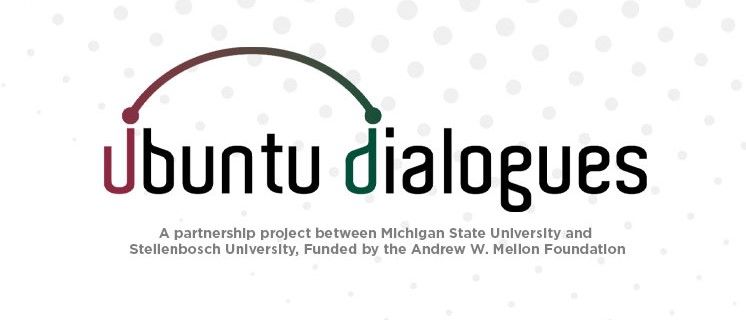 The Ubuntu Dialogues: Museums and Communities Connect is an Andrew W. Mellon Foundation-funded partnership between the MSU African Studies Center and the Stellenbosch University Museum. The partnership is geared toward a) transforming the function and practice of the museum as an institution, both within Africa and around the world; b) establishing new and strengthening existing connections and cooperation between universities, museums, and communities; and c) developing a replicable framework for universities and museums across national and other divides to collaborate in producing dynamic sites for the co-creation and dissemination of knowledge and practice. The project includes three main components: virtual student dialogues, a seminar speaker exchange program, and a student internship program.
---
Find out more about 2021-2022 events and opportunities. Stay connected and get involved!
---
The student dialogues are conceived around facilitated virtual conversations among American and South African students. Learn more about the Student Dialogues and see pictures of past participants here!
---
The goal of the seminar program is to aid in transforming institutions through scholarship of engagement. Find out more about the Speaker Exchange and see recordings of past webinars!
---
The internship program allows students from Stellenbosch University and MSU to gain practical experience working in cultural heritage institutions in the partner countries. Learn more about the program and see pictures of past participants here!
---
Find contact information and learn more about the people behind the Ubuntu Dialogues Program!